Radio Microphones

The 2000 Series
Audio Technica's second generation of the well known 2000 Series now offers increased RF power on both the handheld and beltpack transmitters for increased link stability. Charging contacts on the transmitters allow easy operation with rechargeable batteries.
The new ATW-R2100a receiver benefits from the latest Audio Technica 1/2 wave antenna technology (depends on the frequency range) to maximise range. The 12VDC bias voltage on both BNC antenna inputs allows operation with the ATW-B80 antenna booster or other active components. With this breakthrough series, Audio-Technica makes easy setup, automatic scanning and other advanced wireless features affordable as never before.
Automatic frequency scanning – Standard on all 2000a Series wireless receivers – finds and sets the best available channel at the touch of a button. For those using multiple wireless systems simultaneously, the 2000a Series offers another ease-of-use feature: any of its 10 channels may be used together – eliminating confusing frequency groups and other frequency-coordinated problems. The ATW-T220a Handheld Microphone/Transmitter features a PRO41 capsule for maximum feedback rejection and consistent sound
The 3000b Series
Audio-Technica's third-generation 3000b Series wireless systems offer up to 1001 selectable UHF frequencies and new features for clear sound & intuitive operation. We've simplified selection of usable frequencies, increased system reliability, and illuminated transmitter screens for clear reads on dark stages. It all adds up to the luxury of rock-solid, richly detailed high-fidelity sound.
The 3000b Series is designed for a wide range of applications including live performance, fixed installation, public address, and houses of worship.
The new ATW-R3100b receiver benefits from a newly designed high specification front end filtering system, dual independent diversity along with the latest Audio Technica 1/2 wave antenna technology (depending on frequency band) to maximise both simultaneous frequency use and range. The 12VDC bias voltage on both BNC antenna inputs allows operation with the ATW-B80 antenna booster or other active components. The new frequency scan function enables automatic assignment of clear open channel selection. All components in the new 3000b Series have soft-touch controls for quick, easy access to the most important functions during set-up and operation.
The system is compatible with the entire line of Wireless Essentials ® mics and cables. The ATW-T341b handheld microphone/transmitter features the Artist Elite ® AE4100 cardioid dynamic element, and the ATW-T371b handheld microphone/transmitter features the Artist Series ATM710 cardioid condenser element.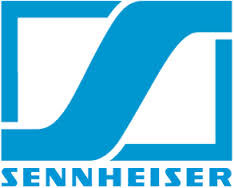 G3 Rack Reciever
With its improved design and new features, this rugged G3 rack receiver is ready for the road with its proven transmission reliability and inspiring flexibility. The sound check mode allows you to check the audio and RF signal at any time during setup. 20 frequency banks with 12 preset frequencies each, plus a user-programmable bank mean you can easily run multiple channels of G3 wireless simultaneously.
Sturdy metal housing
42 MHz bandwidth: 1680 tunable UHF frequencies for interference-free reception
Enhanced frequency bank system with up to 12 compatible frequencies
High-quality true diversity reception
Pilot tone squelch for eliminating RF interference when transmitter is turned off
Automatic frequency scan feature searches for available frequencies
Enhanced AF frequency range
Wireless synchronization of transmitters via infrared interface
User-friendly menu operation with more control options
Illuminated graphic display
Auto-Lock function avoids accidental changing of settings
HDX compander for crystal-clear sound
Receiver features transmitter battery indicatation in 4 steps
Integrated Equalizer, Soundcheck mode and guitar tuner
Wide range of accessories adapts the system to any requirement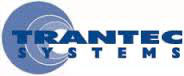 The S5 Series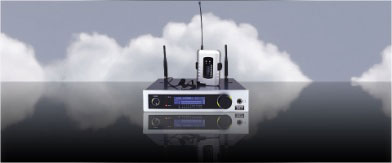 25 years after pioneering the first readily available radio mics, Trantec's foresight and imagination has again taken wireless to a whole new level with their groundbreaking S5 Series. Based upon the award winning S6000, widely used in theatre and broadcast, the S5 Series promises a powerful set of features combined with an exceptional performance/cost ratio. For venues of any size, we suggest you check out the specifications of this remarkable system. The S5.3, one of our latest multi-channel UHF products, is the little brother of the successful S5.5 system. It will enable you to run up to 12 channels simultaneously at a price you will find hard to match.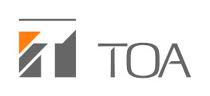 PLL

TOA wireless microphone tuners are designed to deliver outstanding performance levels, stability and overall reliability. A wide choice of channels realized by the use of the PLL-synthesized oscillator enables you to select channels freely to prevent any interference. In addition, TOA tuners provide significantly less potential for noise caused by changeovers between antennas, by employing true diversity and space diversity methods.
A two-line LCD display enables faster meter reading. Remaining battery power indication is also provided. A PLL synthesis system is incorporated to generate highly accurate frequency output signals that help achieve better overall system performance. For further performance enhancement, a TOA diversity system eliminates dead spots and provides more stable signal reception. Noise reduction is improved with a squelch function (carrier, noise, tone), and a compander function minimizes ambient noise pickup. For easier operation, a Channel Check function simplifies channel setting operations on wireless microphones used on multiple channels simultaneously. A low battery indicator monitors and indicates microphone battery voltage status.